Okay I've been wondering about this for a while; does Light become a shinigami when he dies?
There is very strong evidence for it, for example:
-There is an unnamed Shinigami in the director's cut of Death Note who looks like Light.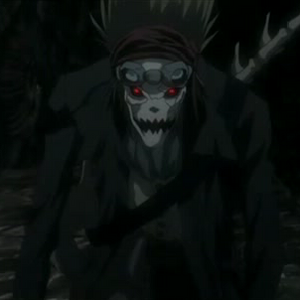 -The coat he wears looks very similar to the one Light was wearing when he died.
-He walks up stairs to meet Ryuk, which could be seen as a subtle reference to Light's death.
-The way he tosses the apple to Ryuk, as Light did when alive.
-A red tie (which looks like Light's) is wrapped around the Shinigami's head.
-The Shinigami walks into a bright flash of light at the top of the stairs.
-The fact that he inexplicably knows Ryuk's love for apples without asking the other Shinigami.
-The fact that Ryuk says "Light" after the Unnamed Shinigami leaves.
-The red eyes that in the anime shows Light's 'Kira' personality.
-He carries a scythe, similar to how Light does in some pieces of artwork.
-The limp displayed while walking up the stairs is similar to the way Light limped out of the warehouse.
-The Shinigami's mouth is shaped like Light's "Kira" smile.
-The Unnamed Shinigami does not stay to hear the end of Ryuk's story, yet he is very interested about the human world... If he is the reincarnation of Light, he knows how the story ends and does not want or need to hear about it.
-Light is standing in the Shinigami Realm during the end of the second Intro.
-The Shinigami sports a messenger bag almost identical to the one Light often carried with him in Season One.
Source:
http://deathnote.wikia.com/wiki/Unnamed_Shinigami
Here's the scence if anyone wants to see it:
https://www.youtube.com/watch?v=ML9tg5nYZzQ
What do you guys think? Is this Shinigami, Light?
Personally, I think it's very likely. He wanted to be a god and he did become one, but not exactly what he was hoping for. That's justice right there.